Demand for the best, durably
Ecological and sustainable approaches
HVE, organic, research for resistant varieties, regenerative viticulture... Thanks to our patchwork of terroirs, we experiment to save biodiversity and find new solutions to global warming.
Our terraced vines are the fragile heritage of a very old viticulture, respectful of the landscapes we inherited. The Domaine has 70 ha of non-planted parcels. These organic fallow lands, full of garrigue and moors, are rich with natural essences (heather, rockrose, thyme, rosemary, mallow, Centranthus, Alep sorghum, horsetail, dog rose, arugula, purslane, wild olive tree, oak tree...). More than 20 terroirs' bio-indicator plants are indexed and show the health, richness of our soils and their fertility.
Today, Domaine Lafage foresees what will the future of viticulture be in our southern regions that are impacted by heatwaves. We are carrying researches on this topic with the Institut Agro Montpellier. Our farm of Mas Moutou, grown organically is used as 'laboratory' for our experiments.
We encourage the use of old drought-tolerant Mediterranean grape varieties. The Black Grenache and Carignan, used a lot at the Domaine, are naturally adapted to very hot weather.
At the same time, we carry on a study to evaluate the impact of Biochar on our soils. Incorporated in our soils, it improves them physically and biologically, as it increases their capacity to hold water and stock carbon in a sustainable way.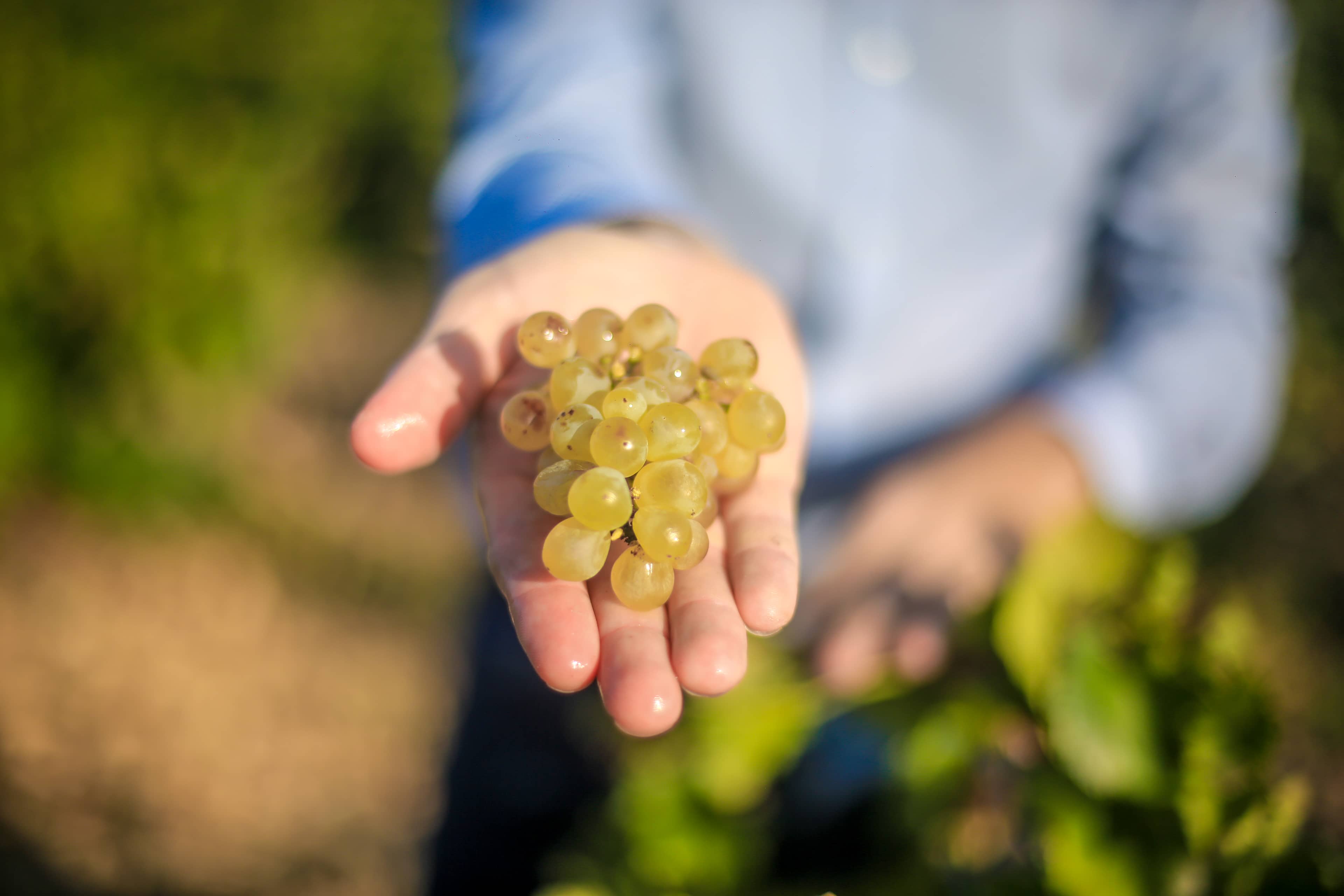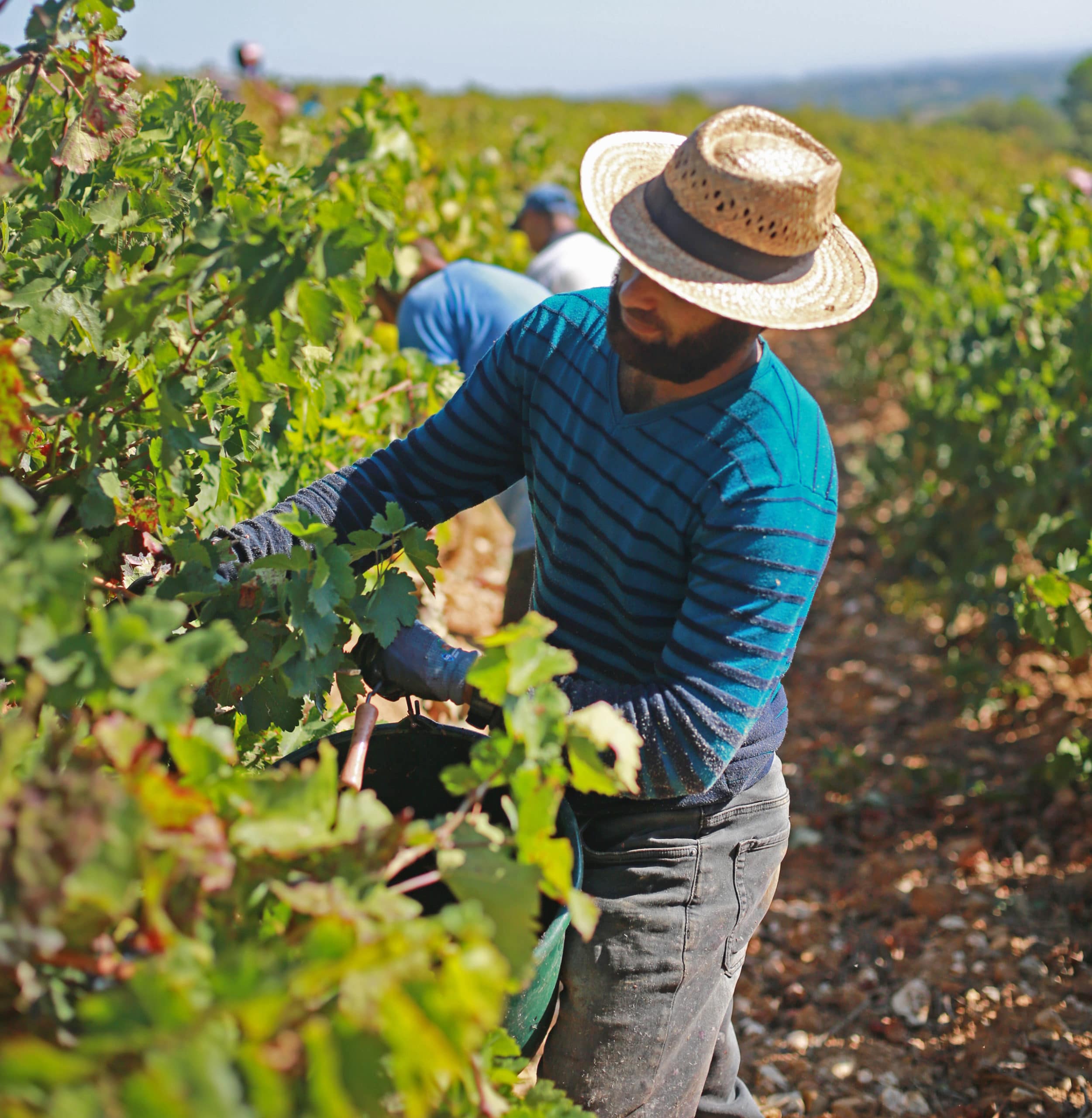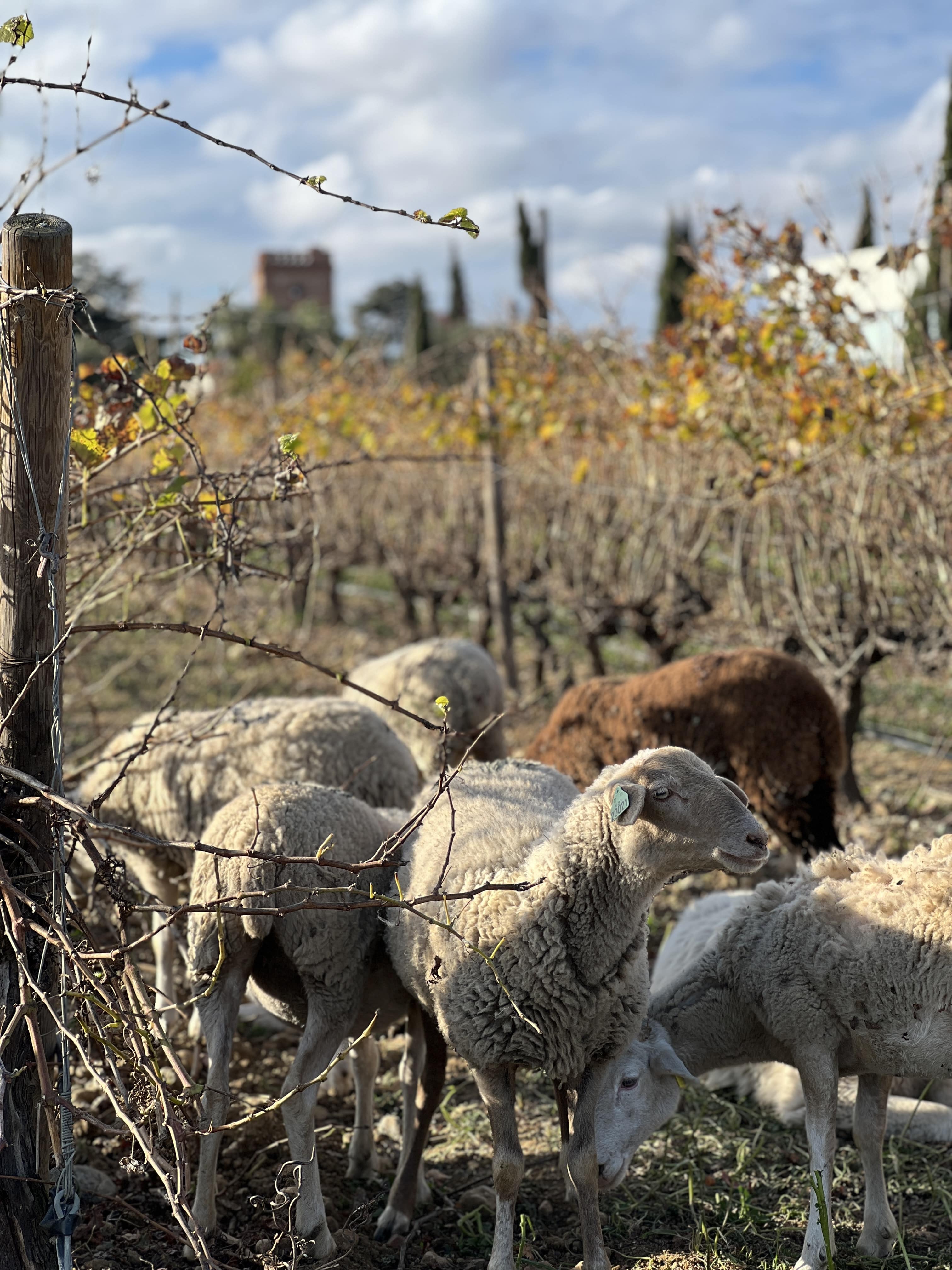 Other traditional virtuous techniques used at the Domaine
> Plots of land certified organic and in conversion to turn organic : terroirs of Maury (20 ha), le Crest (40 ha), and Miraflors (25 ha).
> 6 weather stations cover all the parcels and allow to anticipate and characterize each of our terroirs more finely by intervening only when strictly necessary.
> 130 ha of cover crops planted between the rows, with varieties chosen to avoid gullying and improve the soil : mustard, oats, rye, horse bean, etc.
> The non-cultivation of the plots during at least 6 months of the year (autumn and winter): soil rest, incorporation of the rain...
> Reincorporate harvest residues (grape marc) and prunings, ideal organic fertilizers, to increase the levels of humus and organic matter, and thus strengthen the water holding capacity and soil structure.
> Planting of a mini-forest based on local plant species.
> Spraying of natural products that strengthen the vines (essential oils of orange), biostimulants based on algae, trace elements and amino acids, to combat water stress
> 120 nest boxes welcome bats and chickadees on the estate to naturally to predate insects harmful to the vine
In order to work on sharing these good practices, this year, the Domaine has made a commitment to the IWCA association (International Wineries for Climate Action) - a collaboration that also involves making commitments to reduce our overall carbon footprint.
Our key achievements to date
Full audit norm of ISO 14064
20% of renewable energies
A 280m2 photovoltaic park has been established on the roof of the winery
Transfer of part of our range to 30% lighter bottles
Carbon neutral by 2050